Bus operator Stagecoach shares with us some options available to you to go on a date with your significant other or new love interest, exploring both ends of the financial spectrum with the cheapest and most expensive dates in selected UK regions.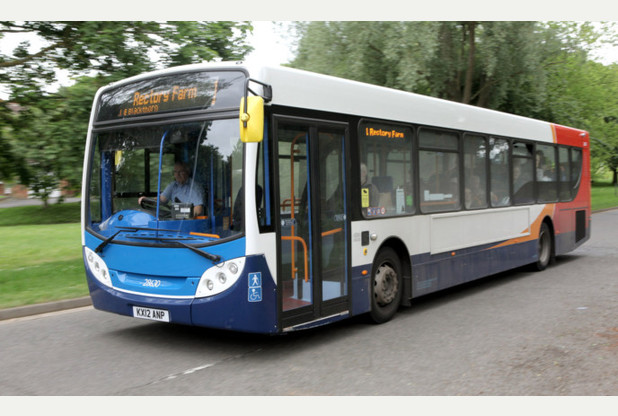 Newcastle
Most Expensive
Splurging on a date in Newcastle will have you spending up to £269 and the ideal high-end date would perhaps have you visiting the House of Tides for some fine dining and wining. If you can't resist a visit to the Aspers Casino, it'll naturally add to the costs.
Least Expensive
A budget of £15 is all you'll have to spend if your Newcastle date sees you visiting the Jesmond Dene Park and to enjoy a lovers' stroll that has you enjoying some great scenes. Finally, head on over to the Millfield House Cafe for some coffee.
Manchester
Most Expensive
£354,99 is the budget of a big-spender going out on a date in Manchester. Go skydiving for a serious adrenalin fix to bring out each others' characters or enjoy a toned down version of that with a visit to the iFLY indoor skydiving simulator in Manchester. Recover at The Adam Reid at The French to reflect.
Least Expensive
Twenty Twenty Two makes for nice ping pong bar to pass the time with and enjoy each others' company, which will set you back a mere £5 per game for 30 minutes, but it's free on Mondays. Cocktails cost £7.
Liverpool
Most Expensive
£10 shy of £500 would definitely go down as some serious splurging on a date, even in Liverpool. What you'd get up to with that amount is going for a luxury spa treatment at the 4-Star Formby Hall Golf Resort and Spa, followed by some fine dining at the Michelin Star-held Art School Restaurant.
Least Expensive
As far as the least expensive date in Liverpool goes, you can squeeze everything in for no more than £20. Visit Crosby Beach and bask in all which the shoreline has to offer, which is free just by the way, so the 20 quid you'd spend would be on some refreshments at any one or more of the cafes and restaurants dotted along the shoreline.
Glasgow
Most Expensive
For a high-rollers' date in Glasgow, £270 will do to cover the costs for the day. Kick proceedings off with a visit to the House For An Art Lover, which will make for the ultimate setting in which to ensure those awkward moments synonymous with a first date are duly avoided. This is where you come to take an art class together and it's perfect for that first date. Have lunch at the cafe or you can grab a bite at Brian Maule at Chandon d'Or.
Least Expensive
Glasgow's Queen's Park is freely accessible as a venue to take your significant other to enjoy ample opportunity to chat and get to know each other, but you must stopover at Poet's Garden while you're there. Get your fill over at the glasshouse cafe for no more than £15.