Technology is a part of everyday life. You wake up and check your emails, either on your phone or on your computer. Then you turn on your television to watch the news in HD, or if you don't have cable, to watch something streaming on Hulu or Netflix. Some of you then get in your technologically advanced hybrid cars and go to work, or maybe you stay home and do all of your work virtually over the internet.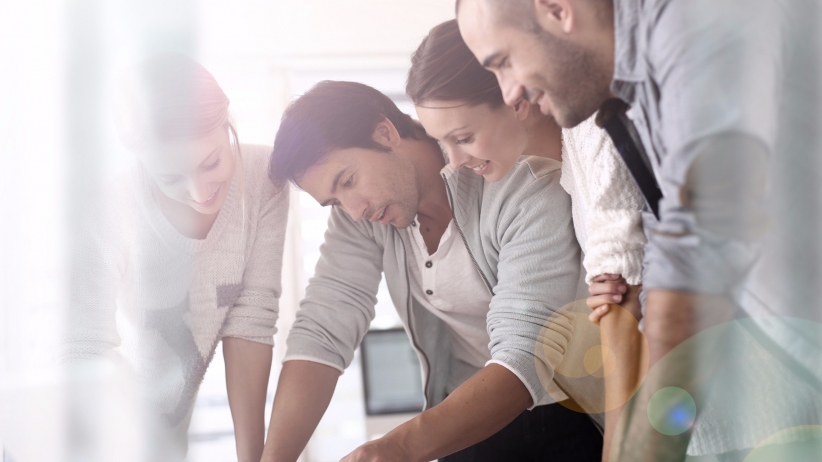 People that work from home to run a business out of their homes probably rely on technology even more than the rest of the world. If this is you, you probably do a lot of emailing, making calls from your smartphone or VoIP phone system, and you might even use the cloud to communicate with workers or coworkers. Here are some tips on doing this effectively and ensuring you are using everything technology has to offer.
The Cloud
The most effective way to work with employees or coworkers in a virtual environment (even if you don't run your business from home and simply don't want to continually walk across the office or pick up the phone to talk to someone) is the cloud. Companies like Google have made it easy to create files and documents that can be shared and used by everyone on a team. There is no more need for one person adding what they want and then sending it to another via email.
It is because of cloud storage and other cloud features that so many businesses have been able to thrive in the virtual world.
Emails
Emailing is a given when it comes to using the internet for work. The key is to be professional and timely in your emails. Instead of waiting until the last minute to let an employee know you need some work done, email them ahead of time that the work documents will be updated with more work.
A couple tips that can help things run more smoothly with email are to make sure you check your emails for grammar before you send them and to point out in the email if there is an attachment to be viewed. Not only does this ensure attachments aren't missed, but if you forget to add the attachment by accident the recipient can let you know right away.
Online Meetings
Even virtual businesses can benefit from the weekly work meeting. Since you don't all work in the same building this may seem like a difficult task. However, between Skype and Google Hangouts, it's really an easy thing to do.
There are many options out there when it comes to conference calls. Find one that works for your business. Your coworkers and employees just need a mic and headset for their computer in order to participate (which is a very cheap investment).