Having a trusted and competent antiquing, and metal blackening company to help your business deal with orders is vitally important for your company. If you can't find an honest provider, you'll struggle to meet demand and productivity will suffer. Here are some of the main characteristics to look out for when dealing with an expert antiquing business.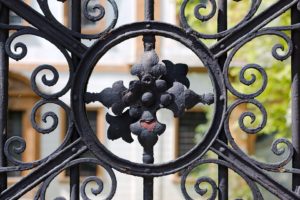 Although it isn't the most important factor to consider when dealing with a supplier, it is something you must think about. If you can find a company who are willing to offer you an outstanding service at a reasonable price, then you should negotiate a deal. A business that hopes to grow in the future will need contractors who are cost-effective. If your antiquing or blackening specialist provides you with top quality items at an affordable price, it gives you room to expand your enterprise. Once you pay your bills on time, you'll have no issues with your service provider, establishing a good business relationship is an important way of progressing into the future as a successful organisation.
There is nothing worse than signing a contract with a supplier only to find out that they can't be trusted or relied upon to deliver services. One of the most important things to consider after price is trustworthiness. Reliability is arguably the first thing you should look for in a service provider, if they can't stick to their word, they are useless in terms of business. An antiquing company who can't deliver high-quality antiquing solution or any other products on time is worthless to your organisation.
If you've come across a company who offers an outstanding antiquing or metal blackening service, contact a representative and inquire about a demonstration. If you are going to deal with them, you'll want to see how their factory operates. Top-quality companies will happily offer to provide you with a demonstration on their property, if they are truly confident in their business, they'll have no issues inviting you along to an in-house demonstration. You'll be able to see first-hand how they operate, so you can make judgements based on your own personal experience. It also allows you the chance to ask questions throughout the demo, enabling you to form a more detailed opinion. Not many companies offer on-site demonstrations, the one's that do are generally highly confident in their production systems.
Another key indicator to look out for when looking for an antiquing and metal blackening company is stability. An organisation which has been in business for over 10 years won't shut down unexpectedly or disappear as soon as you place orders. It is advisable to source a company who has a solid reputation within the industry, a recognisable brand you can trust.
Look for suppliers who use the most modern machinery coupled with expert processes and procedures. Your business will depend on service providers who can deliver high-quality products at affordable prices. If they don't employ highly trained personnel, it is better to consider another organisation for the good of your company.