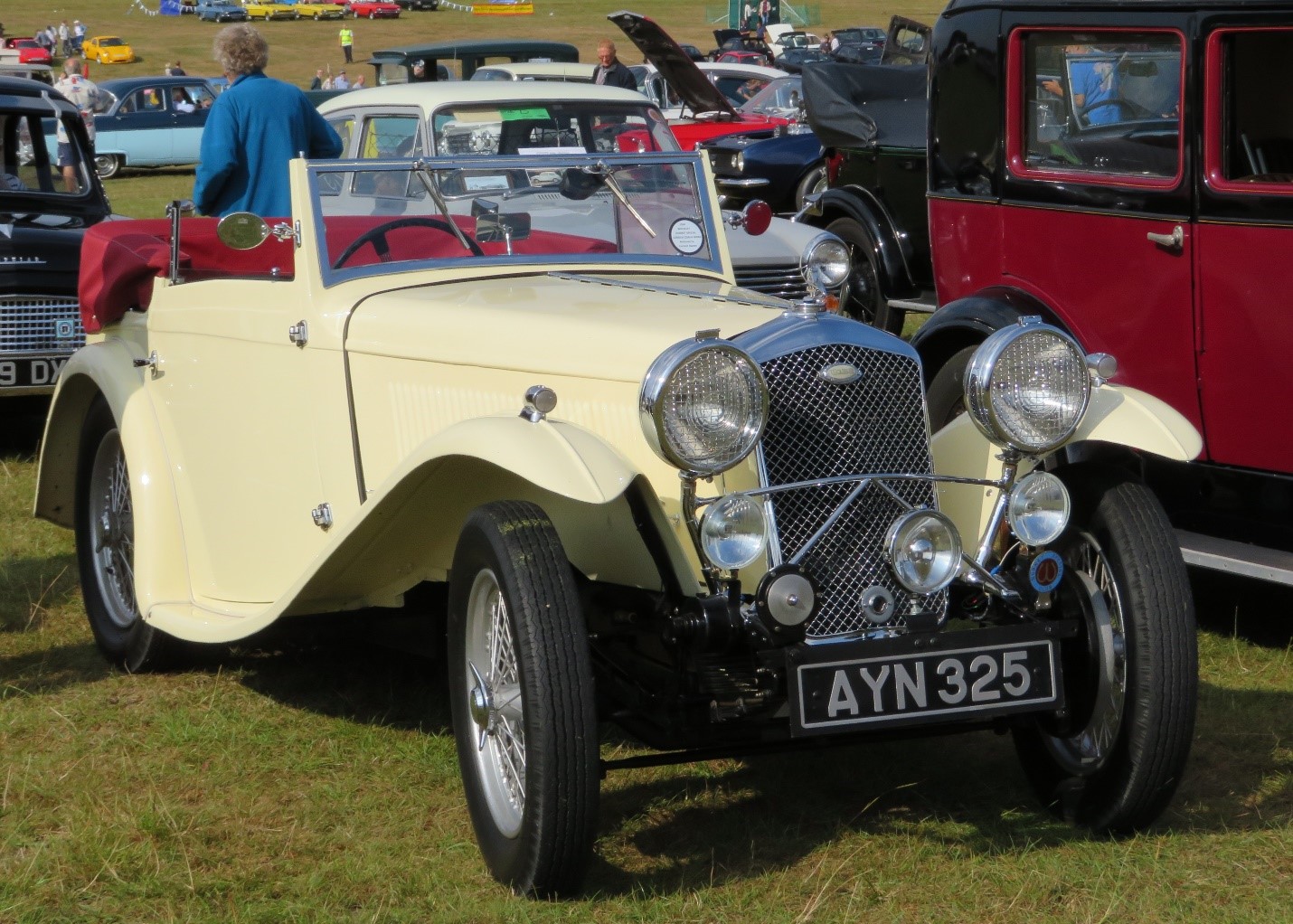 (Image Credit: Wikimedia Commons)
Vintage car lovers are a passionate bunch. They will travel hundreds of miles to attend prestigious car shows, and will spend exorbitant sums of money to own the rarest collectible cars from decades past.
Forget about boring gift cards and stressing about what to buy for a vintage car buff. Anyone who loves classic cars is sure to love one of the gifts from this list:
Classic car apparel: Most people who enjoy working on old cars also love to talk about them. What better way to start a conversation about a favorite hobby than by wearing a t-shirt or cap with the year, make, and model of his or her current project? Jackets, sweatpants, sweatshirts, keychains, and even shoes are additional opportunities to display a favorite pastime.
Personalized sign for the garage: This is another fun way for the classic car enthusiast to display his or her passion. A sign stating the name of the gift recipient in the shape of the favorite car is sure to please. Another possibility for the garage is a gears and chain wall clock. It's a functional clock shaped with a chain surround by a gear to add a playful touch to the garage.
An annual subscription to a car restoration or detailing magazine: People still enjoy getting magazines in the mail, especially when it's a thoughtful gift from someone else. A yearly subscription gives the gift recipient the chance to read and study for his or her next project in between working on the current one. Some magazines have online communities as well where people with similar interests in old cars can gather to exchange ideas and socialize.
Car mats: More practical than exciting, the recipient of this gift will really appreciate it. There's nothing worse than spending hours or even days fixing up an old car only to see a stain on the floor. Car mats that can hold up to one gallon of liquid are ideal to soak up any spill. Seat covers are a practical gift idea as well.
Auto detailing kit: This gift will require a bit more research for someone who doesn't know a lot about classic cars, but the person receiving it will love it. The gift giver needs to know the year, make, and model of the car at a minimum to find just the right high-gloss shine for it. The result is a shiny, beautiful car that the driver will love to show off in public.
Heated massage cushion: Driving around in a restored classic car can be a blast, but it isn't always comfortable. Older cars simply didn't have the capacity for heat and seat comfort that today's vehicles have. A heated massage cushion solves this problem.
Vintage car cufflinks: With fewer men wearing cufflinks these days, those who do really stand out in a crowd. This is especially true for the guy who wears cufflinks depicting his favorite year, make, and model of classic car. From the 1929 Birkin Blower to the 1966 Mini Cooper S, the possibilities are nearly endless.
During the holidays or during any time of the year, shoppers will enjoy finding gifts for the classic car enthusiast in their life now by taking advantage of some of the great ideas listed above.