When it comes to making your home safer for everyone there are a lot of different options you need to consider. Firstly, are you thinking about making your home safer so that no-one can break into it, or are you looking to make your home safer so people are less likely to be injured? We're going to explore both of these options now: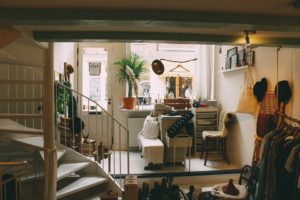 Keeping your Home Safe and Secure
One of the best ways for you to keep your home secure is to make sure that the locks on your doors and windows work properly. Ideally, you should have a lock that has a multi-point locking system, meaning that with a turn of the key there are at least 3 locking points. Of course, there are many other types of locks available, but this is a good one to choose.
When it comes to having locks on your windows, you should ideally have window locks that come with a key as they are a lot less easier to break into. You may also want to make sure that you don't leave your key in the window lock as a potential burglar may want to smash the window and turn the key to gain entry.
Finally, you should think about installing smoke and carbon monoxide detectors. These devices sound an alarm should smoke or carbon monoxide be detected, allowing you and your loved ones to leave the house and call for help.
Safety in the Home
When it comes to safety in the home you may want to consider the age of the occupants. If some of the occupants of your home are very young, you should consider using baby gates so little ones cannot climb down the stairs. You may also want to consider using child locks on doors and kitchen cupboards as little hands and fingers could get hurt if they slam.
If the occupants of your home are 60+ years of age, you may want to consider a few mobility options. This is because those who are elderly are more likely to have mobility issues. Here is where a stairlift can come in handy, allowing people to safely travel up and down the stairs. You may also like to know that you can get curved stairlifts too, helping you to travel between floors should you need to.
Regardless of the age of those living in your home, you may want to make sure that people can move around with ease. This may mean you have to move pieces of furniture, as freeing up a bit of space can help to reduce the likelihood of accidents.
There are many different ways for you to keep your home safe and secure, whether you get new locks fitted, you install a stairlift, or you buy some smoke detectors to use. Think about the safety of your home and your family and make those much-needed changes. Not only will you be able to sleep a little more soundly, but your home could be a much more pleasant place to be.