It's coming up to the time of year when you want to fill up your car and get away from it all for a while. However, before you can head off on your summer road trip, it's a good idea to give your car a thorough check over to make sure that there won't be any unforeseen issues that rear their ugly heads once you hit the open road, especially if you're taking a trailer or attachment of some kind. Best research the correct equipment trailers desire so you're all set for your trip.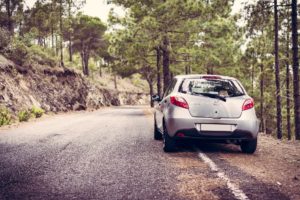 With that in mind, here is a list of five safety checks you should consider making before you take a road trip:
Is Your Trailer Secure?
If your car is filling up with family members or friends who are joining you on your road trip, you might want to consider hiring a trailer to carry all of that excess baggage and free up more space in your car. Once you get your trailer, make sure that it is safely secured to your vehicle, and test the brakes with a drive around the block before you head off. Also, have any spare trailer parts and accessories at the ready in case you need to change a light or put more ties on to stop your gear from falling out onto the motorway.
Are Your Brakes Working Fine?
The last thing you want to go on your vehicle while on a road trip is your brakes. Before you head off, consider having them serviced by a professional, but if the trip is last minute, you can test your brake pedal and handbrake to see if they are operating at their full capacity and make an informed decision as to whether you feel that they are fully road worthy.
Is Your Tyre Pressure Correct?
If you're taking a long road trip, you don't want to be constantly filling up with petrol. One way to cut down on stops and to get more mileage for your money is to make sure your tyres are at the correct pressure. Most modern cars will have a detection system built in which will notify you that they need inflating, but if your car is a little old school, you can use a tyre pressure inflator to get them back to the levels that should be maintained.
Do Your Lights All Work?
The most simple of checks is the one that often gets car owners into trouble, and that is the lights of your vehicle. Before you hit the road, check every one of your lights, including brake lights, fog lights, indicators and your full beam. For the safety of your passengers and fellow road users, your lights should all be fully functional. It is an offence to drive with broken lights, so make any necessary changes before you head off to avoid any embarrassing stops by the motorway police.
Do You Have Plenty of Fluid?
Your road trip is going to be cut dramatically short if your engine breaks down, so before you head off, make sure your oil is topped up. Use your dipstick to check the levels by dipping it and seeing whether your oil levels are high or low. If your levels are low, top it up with oil from the petrol station or supermarket, and you're ready to go. Another liquid to top up is your windscreen wipers. Should your windows get filthy for any reason, you'll need to be able to get them clear again. Water will do the job but not to the same level, so make sure you fill up on screen wash before you go.