If you want custom ties, your first thought might be to work through a normal supplier. However, it can be faster, cheaper, and easier to contact a manufacturer directly, and you'll probably end up with better ties.
Here are just a few reasons why it's a good idea to order your custom ties direct from the manufacturer.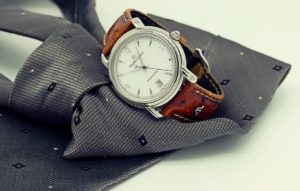 High Level of Care
A traditional supplier might tell you you'll be getting high-quality ties, but it's hard to know if that's really what they'll deliver. It's far better to browse through manufacturers to pick out those committed to a high level of quality. This is especially important when you're ordering custom ties, which you'll naturally want to look and feel as good as possible.
Short Lead Times
Buying a larger order of custom ties from a supplier instead of a manufacturer can be time-consuming. You'll be making your order, then you'll have to wait for the supplier to make their own order. When you order direct from the manufacturer, you can pick up the phone or go online and order exactly what you want. It will arrive with you as soon as possible instead of going to a separate location first.
Lower Cost
As single items, ties are not particularly expensive. However, people ordering custom ties tend to order many at a time. You may need school ties, corporate ties, or club ties – in any case, your order could easily reach into the hundreds. As such, even the smallest discounts will see you save a significant sum of money. When you work with the manufacturer, you'll cut out any middle-man pricing.
Easy Reordering
Ordering ties direct from the manufacturer used to be tricky before the days of the internet. Nowadays, you can simply go online and fill out your order – if you don't want to, you never even need to speak on the phone, let alone meet face-to-face. More importantly, it's very easy to reorder. A traditional supplier may cut ties with distributors, meaning it will be hard to buy another lot of your custom ties. When you're dealing directly with the manufacturer, that's not going to happen.