Natural stone flooring is a perennially popular choice with homeowners as it offers a quality look that suits any type of room. However with so many different kinds of natural stone tiles out there it can be hard to know which style to choose for your flooring. Before you start shopping we would recommend asking yourself the following questions, to help you pick the perfect flooring for your home.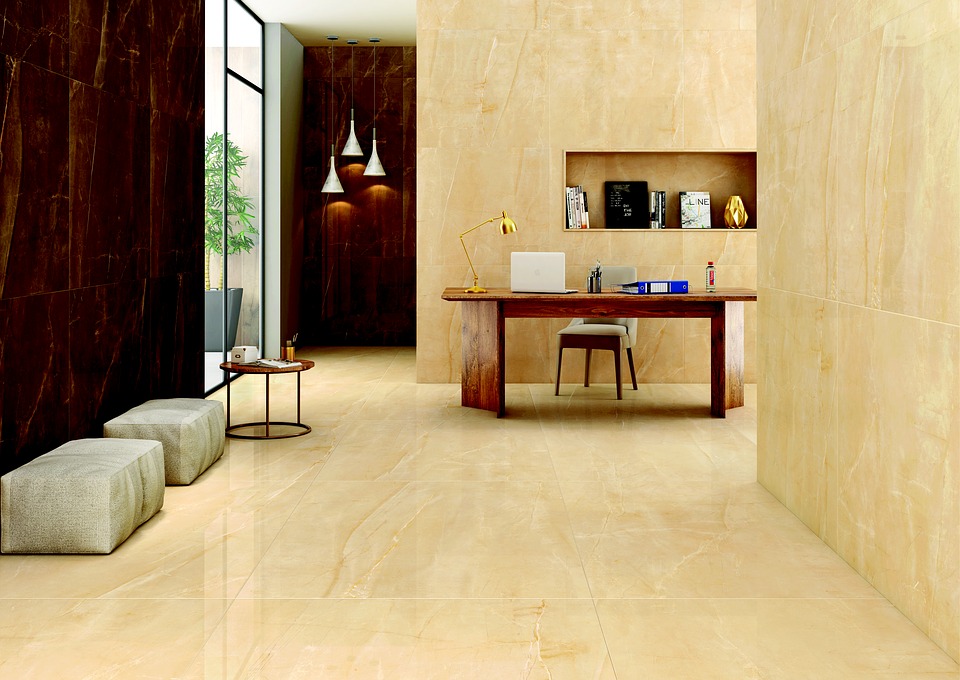 Which room are you shopping for?
Different rooms will have different requirements when it comes to flooring. Bathrooms will require non-slip floor tiles as they are at frequent risk of getting wet or damp, so some stone types such as marble can be too smooth as they often come with a polished finish.  Opt for stone like slate in a tile with a brushed or aged finish, as this will provide a more textured surface.  For high traffic areas such as hallways and kitchens, durability is most important so choose a sturdy tile such as granite.
What format tile do you need?
Consider the size of your space when deciding how big to go with your floor tiles. Larger tiles are better suited to larger spaces, although the opposite is not necessarily true as smaller styles such as mosaic tiles can make a small space look too 'busy' and make it appear even smaller.  Bear in mind the angles of your room as well, and how much the tiles will have to be cut to fit around fixtures such as bathroom furniture.
What type of look do you want?
Now for the fun question! What style of natural stone do you prefer? Many people like the traditional look of stone flooring, and so for an authentic and rustic appearance, you can choose reclaimed flagstones. Or for a more refined look, marble and travertine offer an elegant smooth style. Consider the other colours that feature in your décor, and how natural stone might look against them. Some stone flooring such as limestone or granite is available in a range of different colours to suit a variety of backdrops, while other materials such as terracotta have one distinctive colour.
What kind of maintenance will your flooring require?
The maintenance needed for stone flooring varies across the different types. Consider how often your chosen material will need to be cleaned to keep it looking its best. All stone floors need to be resealed regularly but more porous stones such as sandstone and limestone will need more attention as they are more vulnerable to staining and spills.