Another year has come and gone with 2017 ushering in a brand new set of New Year's resolutions, some of which unrealised ones will naturally be carried over from last year's ones. In line with many of our ambitions to live a healthier lifestyle through healthier eating habits and through getting adequate exercise, time always seems to be a major factor which hinders our plans to effect a health and fitness plan that will see us realising our goals.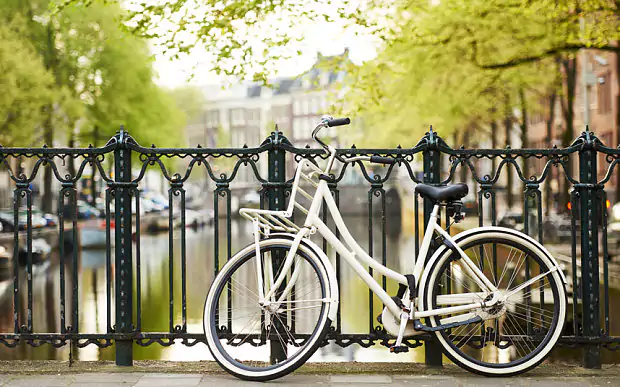 Cycling offers a great avenue through which to address the time factor as it allows you to get in some much-needed exercise without taking any time away from what you have to do daily, like getting to work and back. Leisure Lakes Bikes, a family-run cycling store takes us through the time it would take to cycle across the busiest UK cities as an alternative to driving.
London
It'd take no more than 27 minutes cycling to King's Cross Station from Royal London Hospital if you took the quickest cycling route via the A5201.
Birmingham
Getting to Birmingham New Street Station from Cadbury is only six minutes slower than driving, taking only 23 minutes via Pershore Rd/A38/A441 and Bristol Rd.
Leeds
If you're headed to Leeds Station from Kirsktall Abbey, yours would be a 20 minute journey via the A65, which is the quickest route for cyclists.
Glasgow
A 16 minute cycle works out quicker than a 22 minute drive if you cycle from Hampden Park to Glasgow Central Station and you go via A728/Aikenhead.
Sheffield
A 22 minute daily cycle in either direction between Sheffield Train Station and Meadowhall would have you travelling via the A6109.
Bradford
From Shipley town centre to Bradford Interchange, a cycling session (via the A6037) adds ten minutes to the 16 minutes it would take you to drive.
Liverpool
Cycling via the A59 from Aintree Racecourse to Liverpool Lime Street Station would take you 29 minutes.
Edinburgh
You'd only be adding 7 minutes to a drive that would take 20 minutes to get to Edinburgh Waverley Railway Station from Fort Kinnaird, but you'd have to go via the National Cycle Route 1.
Manchester
Mancunians making their way from Old Trafford football stadium to Manchester Piccadilly Station would take 22 minutes by bicycle via the A56 and B6469.
Bristol
You'd only have to allocate a travelling time of four minutes extra to the 18 minutes it would take to drive from Woodspring Golf & Country Club to Bristol Temple Meads Railway Station, if you chose to cycle via the A38 instead.
Cardiff
From Radyr Gold Club destination Cardiff Central Railway Station, cycling via the National Cycle Route 8 would take 28 minutes.
Belfast
An extra three minutes on the 15 minutes it takes to drive from Balmoral Golf Club to Belfast Central Station sounds like a sweet deal if you decide you'd rather cycle via the A1 and National Cycle Route 8.
Newcastle-upon-Tyne
29 minutes is the total amount of time it would take to cycle from Intu Metrocentre to Newcastle Central Station via National Cycle Route 14.