Whether you are an experienced or a new driver, a defensive driving school will make a great difference between avoiding an accident and getting involved in one. There is so much you can gain from taking a defensive driving course. With this kind of training, you'll be in a position to prepare yourself for emergency situations that may occur on the road. So, when should you sign up? The answer to this will depend on what your personal situation is like. No individual wants to have their skills questioned, whether they have been driving for a week or they have a twenty-year experience in driving.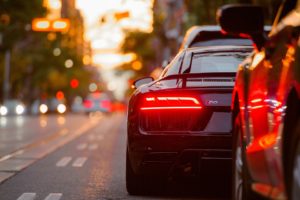 After Getting a Ticket
One common question that most people tend to ask when they receive a ticket is how long they should wait to sign up for a defensive driving course. After you receive a ticket, you should wait until the points reflect on your driving record. Depending on the case or the court, this can take anywhere between two and six weeks. You can order your record to view your points or contact the traffic court to confirm whether the points have already been included in your record. A defensive driving course can only eliminate points which have been included in your record and not the ones which are going to be included.
Insurance
Insurance firms usually like safe drivers since these individuals are less likely to be involved in incidents and less likely to cause the insurance firms any money. Unsurprisingly, of all the auto insurance discounts a person may use to reduce their insurance premium, a rate reduction for a defensive driving course is the most universal. The benefits are reasonably generous and what is required is relatively easy and painless. For the driving course, you only pay a modest fee and you're given an opportunity to complete it at your own pace. All you have to do is check for eligibility and then sign up with an approved class provider in your state.
Additional Benefits
There is a myriad of benefits you can get from a defensive driving course, irrespective of when or where you sign up for the classes. With the right class, you'll be in a position to learn how even the worst drivers on the road should not spoil your day. Accidents are unavoidable, but many of these incidents can be halted by altering your driving behaviors. Having awareness and being keen while on the road is crucial, which is why defensive driving classes are perceived by insurance companies to be of great importance. Having the right knowledge and tools will help prevent accidents and enable you to save money in the long run.
If you have been contemplating about signing up for a defensive driving course but you are uncertain whether it will benefit you, now is the time to get it done. Defensive driving classes have numerous benefits which when combined will save you both time and money and enable you keep a clean driving record.