After safely landing on one of Thailand's most popular tourist destination islands – Phuket – it is time for your holiday to start! Sleep off the jet lag, enjoy your first Thai meal and do make sure it's not too spicy so you can slowly adjust to the tropical island lifestyle here in the south of Thailand. Phuket makes a wonderful holiday destination for families with kids. Here are 5 great fun family-friendly activities to do around the island: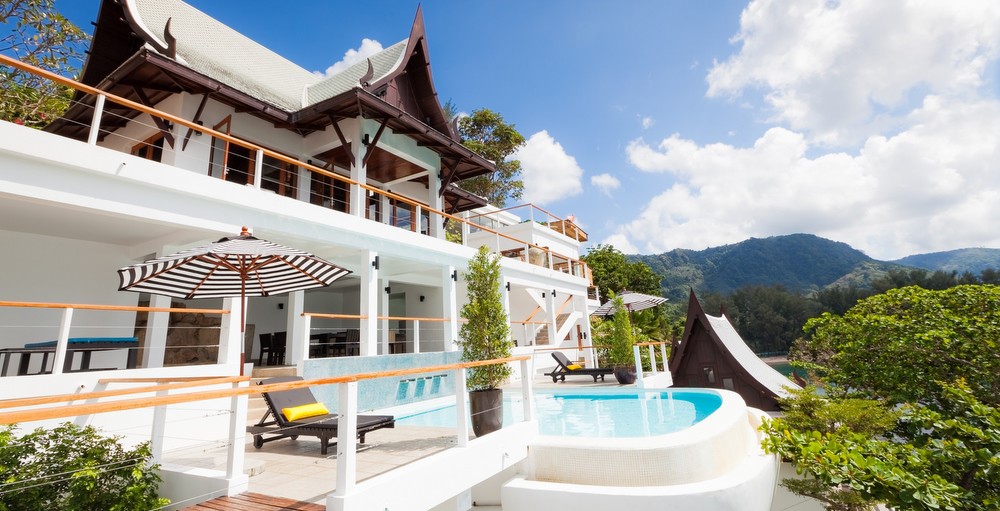 Lounge, eat, swim and relax in your private family villa
Take it easy and relax all day long in your private holiday rental on Phuket Island. There is nothing you have to do but enjoying the company of your kids, having fun in the pool, sipping drinks, munching food and relaxing. Make it a good old family day, playing games, having dinner together and watching a movie with popcorn and drinks. A lovely in-villa day with just your, your partner and the kiddos. The perfect start to the perfect holiday!
Beach Time
After acclimatizing in your private villa by the poolside, it is time to hit the beach. Pack up and go see the beautiful white sanded, palm-fringed coastline of Phuket. Whether you are seeking a desolate beach to feel like The Family Robinson or you want a livelier beach with watersports and beach clubs, Phuket has it all. Don't forget your sunblock and sun hats for the little rascals!
FantaSea Land
FantaSea Land is a huge, colorful cultural themed park that comes alive at night with exhilarating performances, shows and a grand gourmet buffet. The millions of sparkling lights in FantaSea Land give it a magical ambiance suitable to a land of fantasies by the seaside, indeed. There will be dancers, acrobats, music, and elephants to amaze you. An evening to remember!
Kidz Sole flying Trapeze
Learning to fly is not only something for creatures with wings, at Kidz Sole, kids and parents (yes, you can join in too if you dare) can have a real fly-high-into-the-sky experience. Located right on the beach in Mai Khao, Phuket, the views are magnificent, the air is fresh and the sea wind will blow through your hair. Tight to trapeze ropes and guided by professional teachers, you will have the experience of a lifetime. Always dreamt of becoming a trapeze artist or circus acrobat? This is where it starts…
Splash Jungle Water Park
Get your inner kid out and enjoy the happiest family day at Splash Jungle Water Park in Phuket. The perfect cool down in the heat of the day on Phuket Island. There are refreshing pools to play, splash and swim and endless slides and super bowls that race you down and plunge you under at the end of the ride. You can also grab an inflatable tube and drift down the lazy river. The littlest kids will have an amazing time at the Aqua Play, with little slides and water buckets filling up and splashing down like waterfalls once every couple of minutes. No matter what age, you are bound to love it here at this happening water park of Phuket.
Written by Stephanie Peeters of Villa-Finder.