There has never been a more exciting time to shop for cars. New technologies keep pushing the limits of not only how well our cars perform, but what defines a car as well. 2018 promises to be another great year for the auto industry and consumers alike. Let's take a look at some of the cars that will be the center of attention in 2018.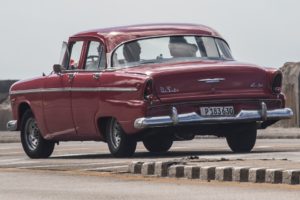 Tesla Model 3
The Model 3 is Tesla's first attempt at creating one of their world-beating electric cars at a price point anyone can stomach. Offering futuristic features like autonomous driving, the Model 3 is a car for the future. Fully electric, the Model 3 has an expected range of over 300 miles. While it isn't the powerhouse of speed that the Model S is, the Model 3 provides equal parts comfort and performance for its owners. If you want one of these, you'll have to wait though. Tesla has already had over 350,000 confirmed reservations for the Model 3. Tesla has already begun manufacturing the car, but expects to ramp up production to 5,000 cars a month by March of 2018.
Toyota Camry
Not the flashiest, or the fastest, the Toyota Camry's claim to fame was never one of performance. What the Camry is though, is the most sold vehicle in America over the last ten years. Combining unreal reliability, with amazing affordability, the Camry has endured as one of the most popular choices for people everywhere. 2018 promises new updates on its classic design. Toyota will be pushing their best-selling hybrid version of the Camry heavily in 2018 as well. You won't find a street in America in 2018 without a Camry on it.
Chevrolet Colorado ZR2
Looking to make a big splash in the world of off-roading vehicles, the Chevy Colorado ZR2 promises awesome power with the ruggedness to handle any kind of terrain. The ZR2 is looking to take its place next to the Jeep Wrangler and Toyota Land Cruiser as staples of the off-road vehicle community. Featuring an available Duramax 2.8L Turbo-Diesel engine, and front and rear locking differentials, the Colorado ZR2 is going to hit the ground running in 2018. Especially with additions like truck bed covers like you can check here.
2018 Ferrari 812 Superfast
For those of us with deeper pockets, Ferrari is unleashing its new V-12 sports coupe to celebrate its 70th year of manufacturing. The 812 combines power, elegance, luxury, and classic design in a single package. A whopping 211 mph top speed and sub-three second 0-60 time, means you won't have any trouble getting the 812 to merge on the highway. While the final cost has yet to be released (and you can bet it won't be cheap) car enthusiasts everywhere are looking forward to the latest addition to Ferrari's legacy.
Wrap Up
2018 promises to have a little bit of something for everyone. Whether you are looking for an old stand-by or something fit in with the 21st century, car manufacturers are going above and beyond expectations.