In the UK, The Society of Motor Manufacturers and Traders (SMMT) claimed that 2.69 million cars were registered by consumers in 2016, which was a 2% increase than the year before. This is partly because the UK car market is one of the most diverse in the world, with consumers being given a range of choices from 44 different manufacturers offering 400 different models.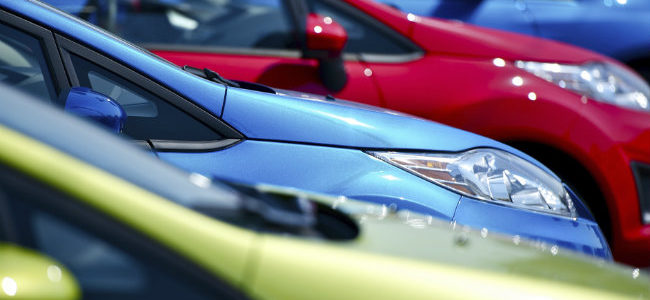 In light of this, the Welsh car market contributed to the UK's overall success, as they also saw promising sales from a variety of different manufacturers and models. However, it's not just the new model market that thrived from an ever-growing consumer confidence, the used car market also contributed towards 2016's automotive success story.
In collaboration with Trade Centre UK and Trade Centre Wales, offering used car finance deals, we're able to share their most successful used cars to find out what manufacturer comes out on top in 2016's bumper year for the UKs automotive market.
First second and third: the best-selling models
Out of 22,000 units, we're able to give you the most successful car manufacturers (in terms of unit sales) of 2016 within Trade Centre's used fleet. Here, we crunch the numbers for you and establish 1st, 2nd, and 3rd place.
Vauxhall – 16.99%: Out of 22,000 sales, Vauxhall cars made up 16.99% of the overall sales volumes. This is probably down to their reliability and familiarity within the UK car market. From this overall percentage, the Vauxhall Corsa was their top selling model, making up 5.32% of Vauxhall sales.
The Vauxhall Corsa usually appeals to a younger market, as its sleek design and sporty aesthetics appeal to a younger audience who want the excitement of speed and the reliability of a trusted manufacturer.
There lowest selling models, were the Vauxhall Vectra, making up 0.13% of the sales, and the Antara, which accounted for 0.14% of Vauxhall's overall sales. What this suggests, is that a model targeted to a younger market won over vehicles that were marketed to be more reliable, less sporty in design, and more economical engine specifications.
Ford – 15.86%: Ford cars came in second place, accounting for 15.86% of the share from 22,000 sales. From this percentage, the best-selling model was the Fiesta, making up more than a third of their sales at 5.87%. As a popular model for many years on our roads, the Fiesta appears to have made a lasting impression on the motoring community.
The Focus also ranked highly within overall Ford sales, as they accounted for 5.01% of the total 15.86% – whereas the Zetec engine model, Sportka, and the Fusion+ all equated to 0.01% of the overall sales volume for Ford. Like Vauxhall, consumers appear to be more interested in buying a model that they are familiar with and have seen on the road before, rather than a new model such as the Sportka or a model with more advanced specifications such as the Zetec.
Peugeot – 8.84%: From 22k worth of unit sales, Peugeot, the European manufacturer of the three, came in third place with a respectable 8.84% share of sales volumes. If we consider these statistics in terms of the manufacturers geographical location, the results become interesting.
Welsh consumers we more inclined to purchase a second-hand car from either a British or American manufacturer, rather than a French manufacturer such as Peugeot. This trend is proven by the fourth place in terms of overall sales, which was Renault at 7.69%.
With the economic uncertainty arising from the Brexit, and the uncertainty of British manufacturing, perhaps consumers were more inclined to purchase from a British or American manufacturer to negate adverse effects on the UK economy from a harsh Brexit? As time goes by, we will only know if this trend continues and this actually appears to be the case.
The bigger picture: overall sales of models in the UK
Now that we've crunched the numbers within the Welsh used car market, here's a wider outlook on the overall picture of the UK's buying patterns within the automotive market in 2016.
Ford Fiesta. Clocking 120,525 units sold in 2016, this was the most popular model of car last year for British consumers. This is more than likely down to their popularised reliability and trusted recognition as a manufacturer of cars since 1914.
Vauxhall Corsa. With 43,415 less sales than the Fiesta, the Corsa sold 77,110 units in 2016. The British automotive market seemed to go for a car that was more versatile and reliable than it was quick and sport-like.
Ford Focus. This model sold just under 50,000 less units than the Fiesta, selling 49,980 less than the top selling model at a total number of units making 70,545 British sales in 2016. Ford then, managed to pull in 191,070 unit sales from their top-selling models in 2016.
In terms of the overall UK market compared to the Welsh used car market, the picture looks very similar. For both markets, Ford and Vauxhall were the top sellers in terms of manufacturers and individual models. However, when we look at British consumer trends in terms of models, Britain chose Ford over Vauxhall, whereas the Welsh used market sought Vauxhall as their most reliable manufacturer. One thing is certain, American and UK manufacturers came out on top last year when it came to purchasing a car in Britain.
Source:
http://www.bbc.co.uk/news/business-38516247