To complete your living room look, consider incorporating some art and family photos. These tend to bring some warmth to the room and make your walls more appealing to you and any visitor. Let your family members display their treasured art pieces and also freeze some pleasant memories in photo frames. There are numerous types of art, and everyone has their own perception of it. Art doesn't have to be expensive although, for art lovers, spending tons of cash on a single piece is the norm. Some of these types include: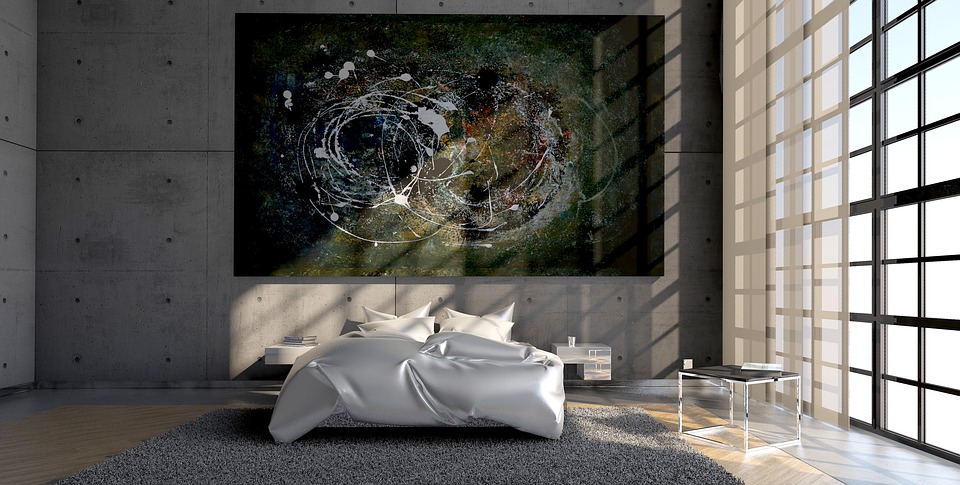 A child's simple artwork
Framed pages from an old book/magazine
Framed fabric sample or wallpaper
Jewellery or silverware that is mounted in shadow boxes
Expensive paintings
Where to Hang Your Art
You cannot just hang your art anywhere in the living room. There are specific areas that will display your art well, making it stand out from anything else in the room.
Over a Mantle
When deciding to hang your art above the mantle, consider the height. Always hang your art 4 to 12 inches above the mantle, depending on the art's height. If your art is more than three feet tall, opt to lean it on the mantle to create a casual look.
Above the Sofa
This is a strategic place for displaying your art but do not make the mistake of using a small piece. The art piece should at least occupy two-thirds of the sofa's width. The same applies when you are hanging several pieces. The space between these pieces should be uniform- around 2 to 3 inches. If you want to use a small piece of art, consider putting it in a big frame that is proportional to the sofa's size.
Do not hang your art pieces too high that people have to struggle to look at it. They should remain at eye level for everyone to enjoy looking and admiring them.
How to Decorate with Photographs
A photo carries a thousand words and a million emotions that are all frozen in one frame. Whether it is a family photo or a beautiful picture of your pet, it will add an appeal to your walls. Here is how to decorate using photographs:
Choose Your Style and Stick with it
If you want a simple look, consider black and white photos. These can match with any other piece on your living room walls. They also give a feeling of history and culture in your room. To maintain a monochromatic look, consider framing black and white photography with black frames.
If you choose to hang photos in your bedroom, go for coloured ones with bright hues. However, stick to a theme because contrasting doesn't always go well with wall art.
Proper Lighting and Good Care
Another important thing to consider when it comes to using framed photos to decorate your walls is lighting. Using the correct lighting can really change how the room appears since it brings out the best in your photos. Ensure the lighting is cool and doesn't bring a glare in your photos. Do not put them in the path of direct sunlight and ensure they are always clean for a gleaming look.