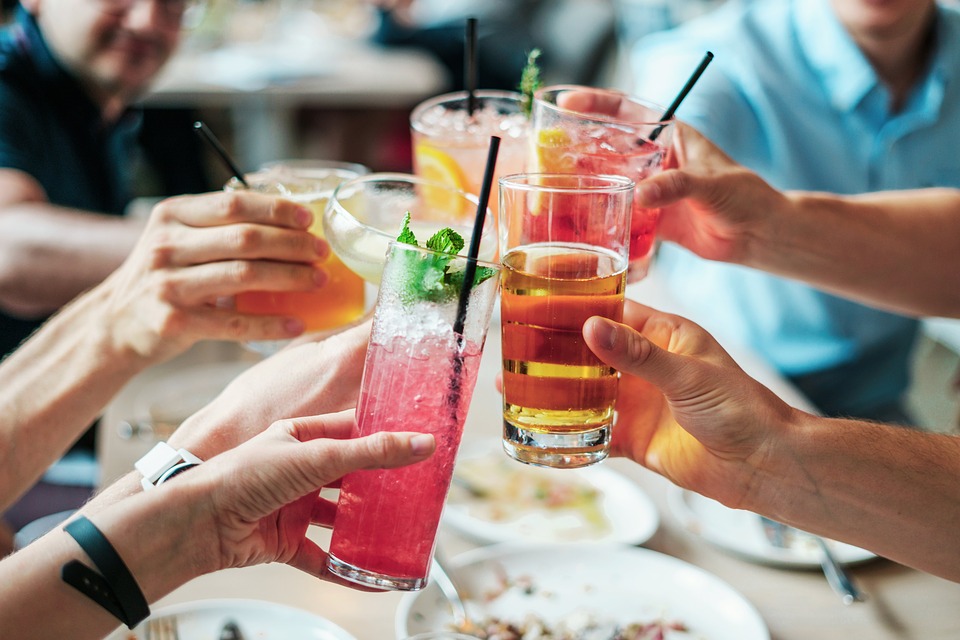 Every milestone is meant to be celebrated, regardless of its nature and overall importance in the grand scheme of things. Who would miss an opportunity to get all your favourite people together in one place and just chill and be merry?
But when it all comes down to coming up with a unique idea for such occasions, it can be really tiring.
But that's the thing about celebrating milestones; you would want to sit back one day and rift through the pictures and videos of your party, and say "That was swell.". You would want it to be memorable. Because at the end of the day, it is the memories that stay with us.
So, what are those unique party ideas you can organize that will linger in your mind for all ages? We'll be discussing them.
Go Retro.
This might sound cliché, but if done right, it will be memorable. Think of a particular era and inform your friends about it.
Everything must be done right: from the costume, decorations of the location for the event, food and drinks and even the music must be connected to that particular era. You don't want to be playing an Ariana Grande song on a 1900's themed party.
Laser tag party.
A lot of us have done this in our spare time, but imagine hosting a laser tag party with ALL your friends in attendance.
You would need to hire a party rental space and staff to install the necessary structures. They would also be tasked with monitoring them throughout the duration of the game. You can view here if you're already looking towards it.
Carnival Party.
Now, it doesn't have to be extravagant to avoid being bankrupt afterward. The fun part of this kind of party is that everyone (including kids) can be involved. You can decide to rent a space if your house is small.
You can organize a balloon shoot game to keep the children excited, while snacks and drinks are being served. Take loads of pictures of the funny moments and save them.
Movie night…by the pool.
It sounds exciting, doesn't it? You can invite your friends over to the poolside, and instead of just music and dancing, you just chill, lap your feet in the water, and catch an interesting movie. Due to the scenery, a shark movie is recommended.
Play host at your favorite store.
If you're a regular customer, there are some stores that will permit you to throw a soirée party at their shop.
There's a caveat to this: most stores won't let you do it if your friends aren't buying anything. So, it will be best to inform your friends about it. Depending on your level of persuasion, you can host the fete at any section of the store. How cool is that?
Go wine-tasting.
If you're a sucker for wine, you can organize a cocktail party-where you and your friends can visit a local vineyard and just relax and take pictures.
There are a variety of wines at these vineyards and it will be fun to taste most, if not all of them.
Board-game fun.
Invite all your friends, and tell them to come with their PJs and to bring their favorite board games while you focus on getting drinks and food.
For the effort, you can also purchase goody bags to award their winners of the various board games.
Have a cake swap event.
If you're celebrating your birthday, you can inform your friends to come with their favorite cakes instead of buying you a gift. Because your friends are different, so will be the flavors of their cakes.
The interesting thing about this is that you have more cakes than you've ever imagined and you can taste them all.
Theme your favorite location…in your home.
Instead of spending more to travel out of the country to organize your party, you can bring your destination to your home.
If you love Paris, for instance, you can inform all your friends to put on French outfits. Decorations, music, and even the food should reflect the French tradition and culture.
Use a letter as your party theme.
This particular one is interesting: you choose a favorite letter of the alphabet, or the first letter of your name, and then inform everyone to come to your party dressed as something that begins with that letter.
Interesting, right?
Organize a mock Olympic contest.
For this sort of game, you may need a rented space or you could use with your pool. This particular game involves assigning different countries to your friends and have them engage in swimming contests or track race.
Host a massive picnic.
All you need to make this a reality is a bunch of blankets and your friends. You can inform your friends beforehand to come with their own snacks and meet at your house. From there, you can all drive to the park, pick a cool spot and relax. You could make it even more memorable by hiring party rentals from where you can get the things you want, be it rugs, pillows, or furniture. This way, you don't have to worry about missing any essential items while planning an outdoor picnic.
Karaoke night.
You can do this at home or at a local karaoke bar. You and your friends singing your favorite music can be a thrilling experience. It will be best to get this on tape.
Organize your favorite snack party.
This particular party will involve a lot of time and resources on your part. If your favorite snack is a donut, you can organize a party full of donuts. The balloons, serving containers and the garlands will be a donut. Of course, the snack everyone will eat will be donuts.
Star-gazing party.
When its night, gather your friends outside and ask them if they could spot their favorite constellations while serving snacks and drinks. The answers should be hilarious.
The most important thing about celebrating anything is that you're doing it with people who would always stand by you. It is highly recommended that whatever idea you opt for your party, you should have a camera to take pictures and record clips. It makes the celebrations more memorable.